NEARCH (international EU project)
NEARCH is a European cooperation programme supported by the European Commission. It is designed to create new scenarios for archaeology and heritage and aims to understand what citizens think and expect of their relation with heritage. In order to obtain an objective view of this perception of heritage and archaeology, NEARCH has asked European citizens about their relation to it directly by setting up a survey across nine European countries.

The result of this widespread survey shows that the Europeans are quite well informed about archaeology and heritage and want a closer relationship with it.
When they were asked 'What is archaeology?', responses were quite precise, revealing a good understanding of the discipline and its association with a scientific activity.
The role of archaeology is clearly associated with understanding the present and passing down this knowledge to younger generations. What a responsibility!
But citizens do not have a very precise view of an archaeologist's daily tasks and activities. They understand why we need archaeologists but what they really do is not very clear. This point is important: archaeologists will have to better explain 'how' we construct the past.
Citizens are clearly moved by heritage and keen to support archaeology as an useful discipline. They also want a governmental role in maintaining the discipline as a common good and for the common benefit. This is great news but again a great responsibility for the archaeological world.
It was a surprise that citizens did not identify the economic role of the heritage and archaeological sector. Therefor, a better explanation of how important heritage is for development in our countries, in terms of employment and income but also well-being, is needed.
The poll also taught us that upper socio-demographic profiles have stronger knowledge of archaeology and heritage, which is not surprising, but this is inacceptable as long as we assume our European past is a common good. This is an ongoing challenge for archaeologists to speak to all citizens without exception.
In the Netherlands, University Leiden and the Van Eyck Academy in Maastricht both participated as project partners of NEARCH.
For the Van Eyck's project The Materiality of the Invisible, visual artists were asked to collaborate with archaeologists and use archaeology in their art. The results were presented during an exhibition in the end of 2017. Read more about this project here.
Krijn Boom of University Leiden co-wrote Archaeology, Heritage, and Social Value: Public Perspectives on European Archaeology, an article on the social value of archaeology and heritage. It was published in the European Journal of Archaeology. Read this article here.
All results of the NEARCH project were published in a booklet called Europeans and Archaeology. Download it here.
Facts
90% regard archaeology as useful
75% think archaeology allows us to know where we came from and learn from our past
75% think archaeology should be funded by the national government
61% wish to take part in an archaeological excavation
61% wish to meet archaeologists so as to better understand their profession
27% declare that they wanted to study archaeology
NEARCH:
Through this journey we understand that we must move forward, as people love and expect a lot from archaeology and heritage, and therefor us.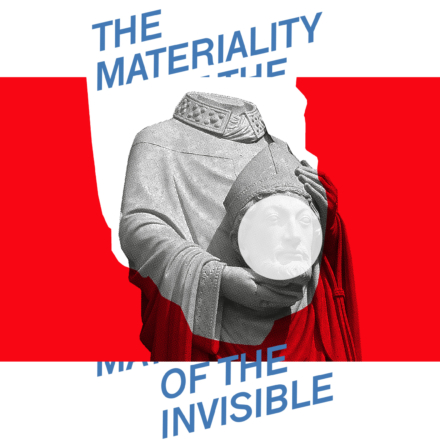 Archeoweetje
With NEARCH art project 'The Materiality of the Invisible', the Van Eyck Academy participated in the Archaeology Days in 2017.