NEARCH (international EU project)
NEARCH is een Europees samenwerkingsproject, geïnitieerd door de Europese Commissie en opgericht om nieuw licht te schijnen op archeologie en erfgoed. Met als hoofdvraag: 'Hoe denken burgers nu eigenlijk over archeologie en erfgoed?'. Om hier een objectief beeld van te krijgen, heeft NEARCH in een survey in negen Europese landen burgers gevraagd naar hun relatie met erfgoed en archeologie.
Als onderdeel van dit onderzoek werden 500 Nederlanders ondervraagd. Er blijkt onder de Nederlanders veel sympathie voor de archeologie te zijn. Zo vindt 89% de archeologie nuttig en is 76% van mening dat archeologische resten een meerwaarde zijn voor hun leefomgeving. Ondanks de grote sympathie, blijkt hier toch relatief weinig mee te worden gedaan. Maar 5% denkt er zelf iets aan te hebben in termen van amusement of vrijetijdsbesteding. Een nog kleiner aantal (4%) koppelt de aanwezigheid van archeologisch erfgoed in hun leefomgeving aan het eigen welzijn of aan een duurzame gebiedsontwikkeling.
Lees het gehele artikel van Monique van den Dries over de Nederlandse uitslagen hier.
In Nederland deden Universiteit Leiden en de Van Eyck Academie in Maastricht mee als projectpartners van NEARCH.
Van Eyck organiseerde The Materiality of the Invisible, een project waarbij visuele kunstenaars samenwerkten met archeologen of archeologie gebruikten in hun werk. De resultaten werden getoond in de bijbehorende tentoonstelling in de Van Eyck Academie eind 2017. Lees hier meer over dit project.
Krijn Boom van Universiteit Leiden schreef mee aan Archaeology, Heritage, and Social Value: Public Perspectives on European Archaeology, een artikel over de sociale waarde van archeologie en erfgoed. Dit artikel werd gepubliceerd in de European Journal of Archaeology. Lees het artikel hier.
Hieronder de algemene uitslagen van het NEARCH project:
The result of this widespread survey shows that the Europeans are quite well informed about archaeology and heritage and want a closer relationship with it.
When they were asked 'What is archaeology?', responses were quite precise, revealing a good understanding of the discipline and its association with a scientific activity.
The role of archaeology is clearly associated with understanding the present and passing down this knowledge to younger generations. What a responsibility!
But citizens do not have a very precise view of an archaeologist's daily tasks and activities. They understand why we need archaeologists but what they really do is not very clear. This point is important: archaeologists will have to better explain 'how' we construct the past.
Citizens are clearly moved by heritage and keen to support archaeology as an useful discipline. They also want a governmental role in maintaining the discipline as a common good and for the common benefit. This is great news but again a great responsibility for the archaeological world.
It was a surprise that citizens did not identify the economic role of the heritage and archaeological sector. Therefor, a better explanation of how important heritage is for development in our countries, in terms of employment and income but also well-being, is needed.
The poll also taught us that upper socio-demographic profiles have stronger knowledge of archaeology and heritage, which is not surprising, but this is inacceptable as long as we assume our European past is a common good. This is an ongoing challenge for archaeologists to speak to all citizens without exception.
Alle resultaten van het NEARCH project werden gepubliceerd in 'Europeans and Archaeology'. Download deze hier.
Facts
90% van het publiek beschouwt archeologie als bruikbaar en zinnig
75% vindt dat archeologie ons laat zien waar we vandaan komen, zodat we kunnen leren van ons verleden
75% vindt dat archeologie gesubsidieerd zou moeten worden door de overheid
61% zou wel eens mee willen doen aan een archeologische opgraving
61% zou een archeoloog willen ontmoeten om beter te begrijpen wat archeologie precies inhoudt
27% geeft aan dat hij/zij ooit zelf archeoloog wilde worden
NEARCH:
Through this journey we understand that we must move forward, as people love and expect a lot from archaeology and heritage, and therefor us.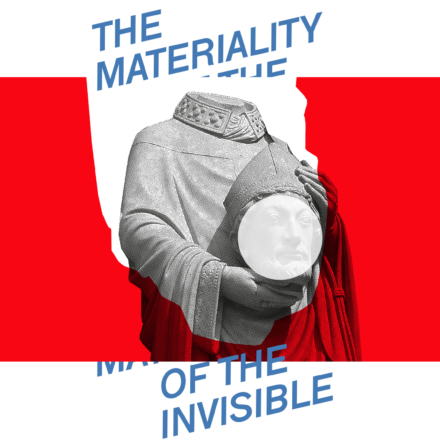 Archeoweetje
De Van Eyck Academie in Maastricht deed in 2017 mee aan de Archeologiedagen met het NEARCH-project 'The Materiality of the Invisible'.